At Town Square at Marlton, bringing joy and relief to our senior members is of paramount importance. Whether it's just for a couple of days a week or Monday through Friday, we are confident that our adult day care services are the best option for seniors and their families.
Our reminiscence therapy-based activities evoke memories from the members' teenage years and twenties so that our services remain meaningful and engaging. We further enhance this experience with our storefronts, based on small-town locations from the middle of the last century – this helps bring back thoughts of young adulthood for our members to cherish.
Our Commitment to Dementia Care
At Town Square at Marlton, our staff are committed to providing excellent care and support to those with Alzheimer's or other memory impairments. We ensure that all members feel included and engaged. No matter their cognitive ability, we embrace senior citizens in a friendly setting which allows them to participate in fun and social activities with ease. Find out more about how Town Square combines dementia care with recreational activities.
Introducing Our Storefronts!
At Town Square Marlton, we offer our members fun, enriching, and varied days of socialization and activities with peers at our 13 storefronts, each of which has its own theme and vintage decor and hosts a specific type of event.
Glenner Park
The nucleus of our center is this lush and relaxing area, named for memory care pioneer Dr. George G. Glenner, where members can gather and converse on the park benches. Glenner Park is also used for a variety of different activities and performances involving large groups.
City Hall
Members can stop by and say hello to our staff at our warm and welcoming central office, City Hall. This space is also where we hold small group discussions, our Veterans' Club, and other meetings. We're always available to answer any questions and offer help.
Rosie's Diner
Grab a table and catch up with friends at Rosie's Diner. This bright and cheerful location is the perfect place to play the jukebox full of classic tunes and enjoy tasty, healthful meals and snacks.
Starlite Theater
Come view screenings of vintage mid-century TV shows, musicals, and movies, starring storied performers like Lucille Ball, Red Skelton, Doris Day, Frank Sinatra, and many more. In addition, our members can stop here to take in guest entertainment from local performers.
Health Club
In this health-focused area, we hold large group exercise classes, as well as large movement games and activities.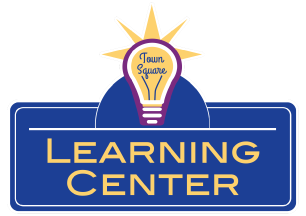 Learning Center
Our Learning Center is the place to inspire curiosity and stimulate mental engagement and cognitive skill use. A multipurpose, dynamic learning space, it features classes, the use of technology for virtual tours, and plentiful reading materials.
Craft Corner
Come join in and express your artistic talents! In this therapeutic space, we help build manual and mental skills with crafts and other creative activities, and we proudly display our members' works of art.
Chumley's Garage
At Chumley's Garage, our members can admire the stunning vehicles of the '50s and '60s, share stories of the adventures they took with friends and family, and bond over shared experiences of the golden age of the interstate system.
Music & Memories
Music can be an important part of reminiscence therapy and community building. Join in the fun with singalongs, Name That Tune, drum circles, and other exciting group musical activities, or select a favorite album and put it on the turntable for quiet appreciation.
Recreation Center
At our Recreation Center, everyone can enjoy friendly competition at the pool table, in classic board games, and more. Get a group together for socialization and stimulate your mind with a vintage test of skill!
Phil's Newsstand
The corner newspaper and magazine seller was a fixture of mid-century American life. At Phil's Newsstand, our members can pick up a vintage periodical to spark remembrance, or browse for something more current.
Little Blue House
Relax and make yourself at home in this cozy living room straight out of the middle of the 20th century. The Little Blue House is the perfect place to enjoy a friendly discussion, work on a puzzle or project, or listen to old time radio shows.
Guys & Dolls Salon
There's nothing like a new hairdo, fresh cut, or clean shave while socializing with friends in a classic salon. We suggest booking your appointment at Guys & Dolls Salon in advance to ensure service availability.
Our other Services
Our goal is to make sure our services fit the wants and needs of the local population, particularly Burlington County senior citizens. Visit our FAQs page or contact us for more information about our services. In addition to our regular schedule of activities, we offer:
Physical & Occupational Therapy
Podiatry
Audiology
Transportation to and from Town Square through a trusted outside provider
Counseling and Support
Family Support Groups and Education
Memory Screenings
Community Education