HOW TOWN SQUARE NW AUSTIN'S SERVICES BENEFIT OUR MEMBERS
At Town Square NW Austin, our unique model of adult day care services makes us the best senior day care option in the area, for people with or without dementia and their loved ones. Through our programming, we meet our most important goal: Making all of our members feel happy, included, and fulfilled.
Whether they're with us every weekday or just for respite care, our members' participation makes every moment at Town Square NW Austin amazing.
Our programming is based on reminiscence therapy, one of the most clinically sound modes of dementia care. That's why we encourage our members to reflect on their formative memories, which people with dementia and memory loss can retain the best, through all of our activities.
Our physical environment is made up of themed areas for activities, called storefronts. Each one is designed to look and feel like a specific community gathering place from the '50s, and we hold a changing schedule of enriching activities specific to each one.
Contact us to book a free tour for you and your loved one – come see us in person, and we know you'll want to join us.
Our Commitment to Dementia Care
While we serve people of all cognitive abilities, we focus especially on the needs of our members with Alzheimer's disease and other types of dementia. Our staff members are all specially trained on dementia care, and use this training to converse with our members with cognitive and memory impairments to stimulate and engage them. Learn more about how our fun activities are backed with serious research on dementia care.
Introducing Our Storefronts
Town Square NW Austin features 12 different storefronts, each of which holds a specific type of activity, so our members always have a slate of new and varied things to do each day.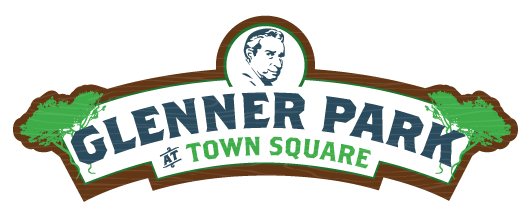 Glenner Park
Glenner Park is the heart of Town Square NW Austin, and is named for the pioneer whose reminiscence therapy research inspired Town Square, George G. Glenner. The park is a space to relax and converse on the benches, but we also hold large events and gatherings here.
City Hall
City Hall functions as Town Square's central staff office. Its walls are dedicated to the sacrifices of our veterans, and we're always available to answer questions and say hello.
Craft Corner
The Craft Corner is all about the joy of making. At this storefront, our members take part in guided creative expression and learn new techniques with our crafting lessons, and we display their handiwork before it's brought home for loved ones to admire.
Rosie's Diner
This space will bring anyone back to the days of the soda jerk and the carhop! Rosie's Diner serves healthy and delicious snacks and meals in the setting of a classic diner, where members can socialize while enjoying the tunes from the jukebox.
Chumley's Garage
The roar of an engine, the sheen of chrome, and the memories of amazing road trips are what Chumley's Garage is all about. This storefront displays a beautifully restored vintage American muscle car to encourage reminiscence and discussions about the great vehicles of the golden age of the automobile and the journeys they took us on.
Health Club
This open area, equipped with fitness technology, is used for guided exercise, fitness education, performances, and other large group activities.
Library
A great read is always engaging, and our Library storefront stocks books from every era to read on the premises or in Glenner Park.
Little Blue House
The Little Blue House replicates a family living room from the middle of the century, and our members can gather here to enjoy classic records or TV with camaraderie and coziness.
Spinners Music
The records that '50s artists put out shaped American culture forever. At Spinners Music, we relive the early days of rock n' roll with listening parties, Name that Tune, singalongs, and music trivia.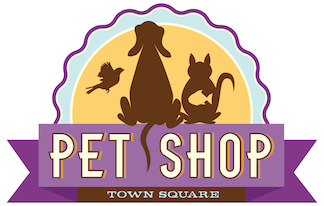 Pet Shop
The Pet Shop is Town Square Nw Austin's area dedicated to pure relaxation. Soothing recorded sounds, aromatherapy, and more are available for those who want to take a break.
Recreation Center
Our Recreation Center features a pool table for those whose cue work is still as cool as ice, plus plenty of vintage card and board games, puzzles, and more.
Starlite Theater
Our classic-styled movie theater presents the best films, shows, and musicals to come out of Old Hollywood, plus dramatic performances by visiting artists and our talented members, film trivia, and other large gatherings.
Our Other Services
We make sure to structure our services and programming to fit the needs of our community and especially our local seniors. Visit our FAQs page or contact us for more information on all our services.
In addition to our daily recreational programming, we offer:
Physical & occupational therapy

Transportation to and from Town Square through a trusted outside provider

Mobile physician services

Coordinated care with outside healthcare providers

Free tours

Open "get to know us" events