Reminiscence Therapy Services in Princeton
Town Square Princeton is proud to offer the most innovative, therapeutic, and fun adult day services in central and western NJ. Seniors with dementia can enjoy a variety of engaging reminiscence activities, all set within an immersive environment inspired by a late 1950s American town.
Contact us today to schedule a tour!
WHAT ARE REMINISCENCE THERAPY SERVICES?
Older adults living with Alzheimer's disease and related dementias struggle with memory, problem-solving, and cognitive functioning. But studies have shown that people with cognitive conditions retain memories from their formative years. They may be able to recall what their lives were like as teenagers or young adults in great detail.
Reminiscence therapy is a therapeutic intervention for dementia whose current form was pioneered by the George G. Glenner Alzheimer's Family Centers. The act of reminiscence can bring anyone pleasure, fulfillment, and closure on past events, but guided reminiscence has many specific health benefits for people who have a cognitive or memory condition.
At our unique adult day center, our members have the opportunity to revisit fond memories of the past with peers. Our reminiscence therapy services in Princeton take place in an immersive replica of a mid-century American small town, a design that's geared to facilitate remembrance, friendship, and trying new things.
Reminiscence therapy can be beneficial to the mental and emotional well-being of any elderly person, especially those living with Alzheimer's or dementia, and it can even lead to physical-health benefits like lower blood pressure (due to lowered anxiety) and better sleep.
The field was pioneered by George G. Glenner Alzheimer's Family Centers. It is a powerful way to help seniors cope with their conditions by reducing agitation and boosting happiness.
HOW DOES REMINISCENCE THERAPY WORK?
Reminiscence therapy works by using specific cues, objects, sensory experiences, and prompts designed to help people recall formative memories. At Town Square, we bring our members together and foster remembrance and connections by providing varied, fun, nostalgic experiences every day.
HOW IS REMINISCENCE THERAPY PERFORMED?
At Town Square Princeton, members can savor the flavors of the past at a '50s diner, watch their favorite stars from old Hollywood like Lucille Ball, Fred Astaire, and John Wayne at the theater, admire a restored vintage car while discussing memories of road trips, and much more – there's always something for everyone and something new on the schedule.
Through media such as music, photographs, films, food, and the overall environment, we help our members access important memories. We use those memories as a springboard for conversations, where our members are invited to share stories from their lives.
Reminiscence therapy does not have to stand alone. It is often done in conjunction with other therapeutic activities, like exercise, art, or music.
WHAT ARE THE BENEFITS OF REMINISCENCE THERAPY FOR OLDER ADULTS WITH DEMENTIA?
There is unfortunately no cure for any form of dementia at this time. However, reminiscence therapy has been shown to be one of the best current options for supportive treatment. Reminiscence therapy engages the mind, allowing people who have dementia in the earliest stages to retain as much cognitive functioning for as long as possible. Our members and their families have also reported reduced agitation, better quality of sleep, and overall improved moods.
12 Types of Gentle Reminiscence Activities, at our Storefronts

:

There's so much to do at Town Square in Mercer County. We welcome you and your loved one to schedule a tour and explore all of our reminiscence therapy activities.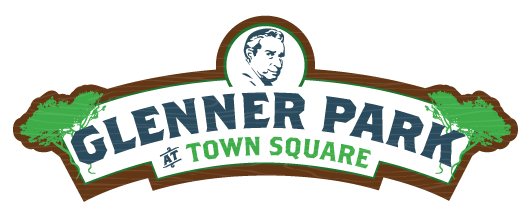 Where the community gets together
Watch a performance, gather for group activities, or simply sit on one of the comfortable benches and indulge in a conversation. Our relaxing indoor park is named after Dr. George G. Glenner, the renowned brain scientist who founded the Glenner Alzheimer's Family Centers along with his wife.
Revisit the golden age of Hollywood
Members can watch some of the best of the silver screen at Starlite Theater in Town Square. From television classics like I Love Lucy and Gunsmoke to classic films with legends like Audrey Hepburn and Ginger Rogers, there's always something to bring you back. We also have local guest performers entertain our members with live shows at this storefront.
A place to honor our heroes
City Hall is Town Square's central office – our staff is always available to answer questions or simply say hello. It's also dedicated to memorializing the service of our military veterans. In fact, it is the perfect space for our Veterans' Club that meets here every month for small group discussions. 
Soak up the fun atmosphere
What could be better than grabbing a bite to eat with a friend and listening to old-time hits on the jukebox? Our members gather for healthy, delicious meals and snacks at Rosie's Diner, not to mention nostalgic conversation with friends.
Get cozy in our mid-century-styled home
Soak up the 1950s atmosphere in the nostalgic Little Blue House at Town Square. This storefront helps our members recall all those warm family memories of game nights, family dinners, and more.
Treat yourself to a new do!
Book an appointment for your next haircut at Guys & Dolls Salon! Our members can enjoy styling, haircut, nail services, and more – these services are always in demand, so we recommend calling in advance.
Check out iconic American cars
Members have a blast starting conversations about classic cars at Town Square's nostalgic garage. The gorgeous vintage car we display in this storefront gleams like new and is a powerful reminder of the golden age of the interstate highway system.
Move your body!
Members can take part in group exercise classes or improve their mobility and strength with our physical and occupational therapy services. Our health club offers different forms of daily exercise including seated exercise, yoga, chair dancing, and workouts with a variety of props! 
Vintage fun for everyone
Billiards, shuffleboard, card tables – it's all here at the Town Square Recreation Center. This is the perfect spot for socializing and having fun over a few rounds of cards or other games.
Spark creativity
The guided arts and crafts activities we offer at our Craft Corner storefront are a great way for our members to express themselves! We have something new to try each time, learning various techniques and using different mediums, and this storefront also serves as a gallery to display our members' latest creations.
Bring back old memories with songs
The music of the '50s and '60s is unforgettable – the birth of rock & roll shaped worldwide pop culture forever. Music & Memories is our storefront dedicated to this movement and the iconic artists and songs beloved by so many people – our members can appreciate a classic "platter", challenge themselves with music trivia, and join in a sing-along.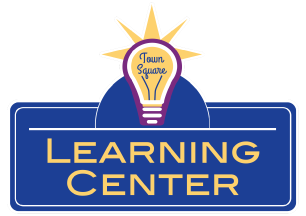 Spark your curiosity
Learning is always fundamental at any age, which is why the Learning Center at Town Square is such a happening spot. Members can enjoy classes, virtual reality visits to national parks, aquariums, and museums, and other stimulating activities.
Experience the Joy of Reminiscence at Town Square Princeton
At Town Square Princeton, everyone on our team is committed to creating authentic, therapeutic, and fun experiences for all our members. Contact us to learn more about how our services could be ideal for your loved one, or schedule a tour and see how we work in person.
Contact us here or call 609-375-0751 today to schedule a free tour. We look forward to reminiscing about fond memories, while we make new ones with you and your family.