Innovative and Engaging Activities For Seniors in Princeton NJ
Town Square Princeton rethinks the typical adult day care model, offering a wholly unique slate of services and activities to New Jersey senior citizens backed by pioneering brain research.
From the first glance, you can tell our facility and approach are totally different from the norm. Our location replicates the look and feel of a 1950s American small town – it's key to our schedule of special programming, which is based on the revolutionary model of reminiscence therapy first introduced by the George G. Glenner Alzheimer's Family Centers.
Our fully trained and certified staff guide our members through a full day of activities and events designed to bring memories to the surface, strengthen social bonds, and enrich lives.
Our Care Model and How It Works
We are a complete provider of senior enrichment and care. Our highly qualified leadership team includes advisory clinicians and healthcare professionals. Our trained care providers and program assistants are always present with our members. At Town Square Princeton, our staff facilitates a fully-realized reminiscence experience, helping our members tour each of the authentic retro-style recreation areas we offer.
Services, Events, and Activities
The changing daily schedule of activities we host is built with quality care in mind. We work hard to offer something for members of any background or interest.
When you or your loved one make your first visit to Town Square Princeton, we'll provide a free assessment of needs and abilities, which may include memory conditions and physical health and mobility. With this in mind, we can ensure all our members are engaged in a healthful way.
Each of our thirteen "storefronts" detailed below runs a different calendar of activities. These themed rooms replicate a public place that was important to the communal life of a small town in the 1950s. Our Certified Activity Director and program assistants plan and lead all of our programming for a fresh, beneficial experience each time.
Town Square Princeton offers full days, scheduled 9:00-5:00. Our services are private pay, but may be covered by various forms of long-term care insurance or other benefits. You can contact us or consult our staff in person – we are happy to evaluate your payment options and advise you about any benefits that may cover our services.
In addition to our activity programming, we will also be offering a range of clinical health services on site. These services expand care to our members and provide convenience to primary caregivers with one-stop appointments:
In addition to our events and activities, we offer a range of clinical services:
Physical and Occupational Therapy
Podiatry
Audiology
Dentistry
Visiting Physician or Visiting Nurse Practitioner Appointments
Counseling and Support Services
Patient and Family Education
Memory Screenings
Community Educational Programs
Stop by for a free tour or come to one of our free events to get to know everything Town Square at Princeton has to offer.
Reminiscence and Engagement
All of our programming is designed to be accessible, entertaining, and stimulating for people of varying physical and cognitive abilities. Individuals who are living with Alzheimer's disease or other forms of dementia, and other clinical memory difficulties, have been proven to benefit from reminiscence therapy. And anyone will enjoy conversing with peers, engaging remembrance, and a changing activity roster.
Memory Care
For those experiencing memory loss or cognitive decline, memory care can provide an incredible improvement in quality of life. Our modes of care acknowledge any memory difficulties our members may experience, while focusing on their strengths.
We work to forge connections with our members no matter what their abilities are. Our whole staff is extensively trained in techniques like active listening and understanding what it's like to live with dementia. They will always respond to our members graciously and in a way that affirms them as fellow human beings. This approach is proven to increase socialization and personal fulfillment and decrease stress.
Reminiscence Therapy
In the late 20th century, medical science discovered people living with Alzheimer's disease or other forms of dementia retain memories from the formative years of their personalities – from their late teens through early twenties. Experiences from this time hold strong significance even to people with more advanced forms of dementia.
At Town Square Princeton, our genuine 1950s environment is carefully designed to evoke the young adult years of today's senior citizens. We work to craft a full sensory experience with period objects, music, films, and other cultural items, allowing our members to engage and open up about this critical time in their lives. Dementia still has no cure, but this approach has been shown to ease symptoms such as apathy, agitation, and nighttime restlessness.
Welcome to Our Storefronts!
It's immediately apparent when you enter Town Square Princeton – we're different from the ground up. Our themed activity areas all work together to create an immersive experience that transports our members back to the 1950s and provides them an array of engaging activities.
Health Club
Our open floor plan is perfect for daily group exercise as well as large movement or active games. The space includes technology to supplement programming or for cueing. The Health Club is also used for Physical and Occupational Therapy Services.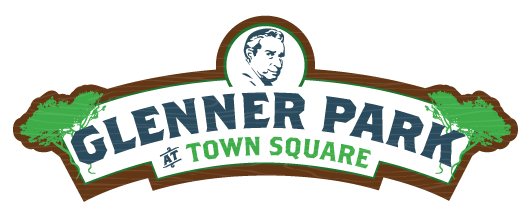 A Place to Gather
Named after pioneering researcher George G. Glenner, the center of Town Square Princeton is Glenner Park, our general community activity and performance area.
A Cozy Place to Have a Seat
Our 1950s living room and kitchen space offers an intimate gathering space, rich with opportunities to revisit mid-century family time.
City Hall
City Hall is dedicated to our Veterans and the Armed Forces. It is a central piece of Town Square where members can gather for Veterans Club, Town Hall meetings, book discussions, or small group talks.
Service with a Smile
Rosie's Diner serves up meals and snacks in the iconic setting of a bright and vibrant diner. Complete with a jukebox stocked with '50s hits, it's the place to grab a bite and catch up with a friend.
The Best of the '50s Silver Screen
The Starlite Theater is always running clips from classic films, TV shows, and musicals from the 1950s. These inspire reminiscing conversations about great moments and stars as we talk about the works of legendary stars like Cary Grant, Sidney Poitier, Lucille Ball, John Wayne, Catherine Hepburn, Jack Lemmon, Fred Astaire and Ginger Rogers. Plus, local performers give live shows in this space.
Fresh and Friendly Hair Styling
Offering shaves, haircuts and styling, and nail services to fit anyone's choice, Guys & Dolls Salon is always busy and always full of conversation. Please make sure to book an appointment in advance.
Chrome, Wheels, and Steel
Mike's Garage displays rare and gleamingly restored versions of some of the most iconic American vehicles of the 1950s. It's a place to reminisce about this incredible era of gorgeous and powerful cars and the journeys they took us on during the golden age of the interstate highway.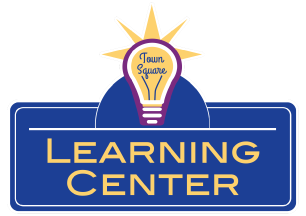 Keeping Minds Healthy
Our multipurpose educational space offers multimedia learning opportunities and scheduled classes. All our Learning Center programming is geared towards stimulating thinking and inspiring lifelong learning and curiosity.
The Sound of the '50s
Music is an important sense memory for just about everyone – and it's all the more so for our members. We use musical activities as a key part of our reminiscence therapy. At Music & Memories we engage in sing-alongs, Name That Tune trivia, drum circles, instrument playing, or simply music appreciation.
Think of It, Then Make It
Our therapeutic arts and crafts space offers programming that builds creative thinking skills and manual dexterity. We work in a variety of mediums and always proudly display the latest works by our members.
Let's Play!
Town Square Princeton's Recreation Center has a billiards table, poker table, table top shuffleboard, classic board games, card tables, and more – it's a perfect place to socialize and stimulate your mind with some nostalgic fun.
More About Our Senior Care Services & Programming
Free Tours and Introductory Events
Interested in learning more about Town Square Princeton? We can help you schedule a free tour, and we also hold an ongoing schedule of free events open to the public.
Our "get to know us" events include:
Card and bingo parties
Community concerts
Senior movie nights
Instructional classes
Drum circles
Veterans' Day commemorations
Seasonal events to mark holidays, and more
Our Team
The most important ingredient in our services is our highly specialized team. Our staff members are all experienced and trained in typical aging care as well as dementia care. They participate in regular on-going education and training. Many of our team members hold certifications that support their extensive experience.
Private Events
We open up our space to private event booking after 5:30 PM on weekdays and all day on weekends. Consider hosting your next event with us – we are a unique, fun venue with available spaces in sizes to fit all event planning needs.
Popular events we can host include:
Weddings
Anniversary parties
Bridal and baby showers
Graduation parties
Birthday and sweet sixteen parties
Family reunions
Company holiday parties
Team-building events
A New Idea in Adult Day Care Centers
We're confident that the experiences at Town Square cannot be matched by any other adult day care center in New Jersey. Our model of immersive, engaging reminiscence activity, supported by a full-on nostalgic experience and backed by the best cognitive science, gives our friends in the New Jersey senior citizen community the best mental and spiritual support. We may look like the middle of the last century, but our approach is the wave of the future.
To learn more about Town Square Princeton's services and what we can offer you or a loved one, contact us here or at (609) 375-0751.
Experience the Adult Day Services at Town Square Princeton
When you spend the day at Town Square, your experience will surpass what's available at other types of adult day care centers in NJ.
With our focus on immersive experiences, specialized events and activities, additional clinical services, and extensive professional experience, Town Square's adult day services are designed to stimulate the minds and invigorate the spirits of our friends in New Jersey's senior community.
This may look like the 1950s, but this is the future of adult day enrichment.