Dementia Care in Maryland
At Town Square Perry Hall, our innovative approach to dementia care offers a unique and immersive experience for seniors in the Baltimore area. Our services utilize the power of reminiscence therapy: By tapping into cherished memories, we unlock mental and emotional benefits for our members, promoting socialization, a sense of purpose, and overall well-being.
You'll find 12 themed activity rooms, known as storefront, in our spacious center. Each storefront offers carefully curated programming that engages our members based on their interests and needs.
Our compassionate and highly qualified staff specializes in memory care, focusing on personal interactions that nurture well-being. Alongside our engaging activities, we provide support for physical health, including medication reminders and allowing for coordinated services by external practitioners from the Baltimore County area.
Our daily schedule is filled with activities that evoke the spirit of mid-century America. You'll discover a new type of adult day enrichment in the Chesapeake Bay area at Town Square Perry Hall, where minds are stimulated and spirits are invigorated. We capture the essence of an iconic era while embracing the future of dementia care. Contact us today to learn more or schedule a tour, or read further to find out how we incorporate optimal dementia care practices.
What does dementia care entail?
Dementia care entails assisting and supporting people with cognitive conditions and helping them manage symptoms such as memory loss and changes in behavior. Among other important factors, proper dementia care practices include:
Establishing a secure and comfortable atmosphere

Encouraging independence

Offering engaging activities that stimulate the mind, memory, and overall well-being

Addressing other physical, emotional, and social needs
At Town Square, our dementia care aims to improve quality of life for individuals with dementia while also providing assistance and guidance to their loved ones.
What are the features of effective dementia care?
Our effective dementia care incorporates several key features. 
First and foremost, it emphasizes person-centered care, recognizing each person's individuality and tailoring care to their specific needs, preferences, and abilities. We foster a supportive and compassionate environment that fosters dignity and respect for individuals with dementia.
Communication and engagement play crucial roles for us, as positive dementia care requires maintaining meaningful connections with individuals through active listening, empathy, and understanding.
Furthermore, our ongoing staff training is vital to ensure a deep understanding of the condition and the latest best practices.
Finally, we take a holistic approach, addressing physical, emotional, and social well-being, as well as providing support for families and caregivers. 
What is adult day care for people living with dementia?
Adult day care for people living with dementia offers a structured and supervised environment during the day, providing care, support, and engaging activities for individuals with dementia. It allows people to socialize, participate in stimulating activities, and receive personalized care while enabling family caregivers to take a break from their caregiving responsibilities.
Town Square offers a range of activities tailored to the unique needs and interests of our members, including performances, craft projects, music appreciation, and reminiscence activities that tap into long-term memories.
How does adult day care improve quality of life?
Adult day services have numerous benefits that significantly enhance quality of life for people who have Alzheimer's disease or another form of dementia.
Regularly attending a structured and engaging program promotes mental and cognitive stimulation, which can help slow down the progression of dementia symptoms and maintain cognitive abilities for longer periods.
Additionally, adult day care provides socialization opportunities, allowing individuals to interact with peers who understand and share similar experiences. This social engagement helps combat feelings of isolation and loneliness, improving mental health.
Adult day enrichment services also give family caregivers respite from their caregiving responsibilities, allowing them time for self-care, work, or other obligations, which ultimately helps prevent caregiver burnout.
Discover our immersive dementia care in the Baltimore area
Our 12 storefronts are integral to Town Square's immersive experience, designed to ignite the power of reminiscence and create a therapeutic environment.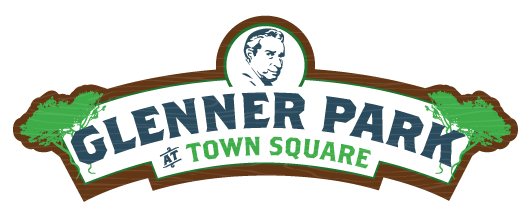 Glenner Park: Our Community Hub
This indoor park is the heart of our community of members, hosting performances and large group activities while also simply offering a space to relax, socialize, or read.
ROSIE'S DINER: NOSTALGIC DINING AND SOCIAL GATHERING
Our members enjoy delicious and healthy meals and snacks in this classic diner atmosphere, where we facilitate conversation and reminiscence and even have a working jukebox.
STARLITE THEATER: UNFORGETTABLE THEATER EXPERIENCE
This vintage-style theater hosts movies, musicals, and TV shows from the golden age of Hollywood, as well as our talented members' performances and captivating shows by local artists.
ART STUDIO: UNLEASH YOUR CREATIVITY
Unveil your artistic prowess and explore new hobbies in our multifunctional art studio. The possibilities for creative expression are endless, and we offer lessons in new artistic techniques and mediums.
HEALTH CLUB: ELEVATE YOUR WELL-BEING
Step into our open and technologically advanced health club, where group exercises, performances, and large-scale activities await. This dynamic space caters to the holistic well-being of our members.
LIBRARY: IMMERSE YOURSELF IN LITERATURE
Escape into the captivating world of literature at our library. Choose from a diverse selection of reading materials, whether it's a timeless novel or a periodical from the past.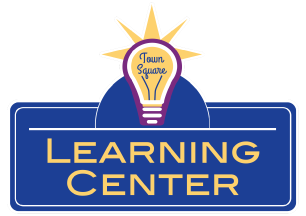 ACTIVE MINDS: IGNITE YOUR CURIOSITY
Unleash your intellectual curiosity in our dynamic multipurpose space. With a classroom feel and state-of-the-art technology, this area is filled with games, puzzles, and reading materials that inspire and engage active minds.
PHIL'S NEWSSTAND: TURN A PAGE BACK IN TIME
Transport your mind to an earlier era at Phil's Newsstand. Browse through newspapers and magazines from the 1950s and 1960s, or catch up on more contemporary reads.
Recreation Center: Unwind and Play
Enjoy hours of entertainment at our recreation center, where you can engage in friendly competitions, play classic board games, challenge yourself with puzzles, or showcase your skills in vintage table games.
Little Blue House: Make Yourself at Home
Step into the cozy ambiance of our family living room from the 1950s. Our members enjoy a sense of comfort and familiarity as they relax, indulge in classic TV shows, or let the soothing melodies of music transport them.
Dottie's garden shop: Discover tranquility
Escape to the serene and colorful oasis of Dottie's Garden Shop. Embrace your green thumb, immerse yourself in gardening activities, tend to plants, or explore an array of garden books that offer inspiration and knowledge.
Embrace your inner car enthusiast
At Chumley's Garage, we display a pristine classic American vehicle as a starting point for discussing the golden age of the US highway system and unforgettable road trips with friends and family.
See our leading dementia-focused enrichment first-hand
Our unique environment, dementia care expertise, and vibrant community of members make us the best choice for adult day recreation for people with dementia in the Baltimore area. But don't just take our word for it — come and see for yourself! To explore all that Town Square Perry Hall offers, schedule a tour for you and your loved one by contacting us today.
To arrange a tour or book a visit to try our activities at our Perry Hall, MD facility, or to enroll at Town Square, please complete our enrollment form, contact us online, or call 410-847-2150.