Reminiscence Therapy and Activities for Seniors with Dementia in Baltimore County
At Town Square in Perry Hall, MD, older adults with Alzheimer's disease and dementia have the chance to feel connected again with reminiscence therapy. We provide an immersive environment reminiscent of a classic American town from the middle of the 20th century where seniors can relax, have fun, and be themselves.
WHAT ARE REMINISCENCE THERAPY SERVICES?
Loneliness and a lack of social engagement can be detrimental to a person with Alzheimer's disease or related dementias, as well as family caregivers. Fortunately, reminiscence therapy can help.
To reminisce is to remember past events in a pleasurable way. During reminiscence therapy, older adults have the opportunity to discuss their memories and past experiences with others, which can create a sense of validation and fulfillment.
We all can lighten our mood by looking back and recalling fond memories. But for aging adults experiencing cognitive decline, reminiscence therapy services also help to engage the individual with their environment, reigniting curiosity and wonder.
At our state-of-the-art memory care facility in Baltimore County, our seniors also gain a sense of community. They can reminisce with their peers, loved ones, and our caring and well-trained nursing staff. They also have access to a range of themed activity spaces, all specially designed to evoke pleasant memories of one of America's most iconic and nostalgic time periods.
HOW DOES REMINISCENCE THERAPY WORK?
Reminiscence therapy is a powerful modern community-based treatment for cognitive disorders pioneered by George G. Glenner Alzheimer's Family Centers, but the roots of this therapy go back even further.
In the 1960s, psychologists first realized that people can approach their golden years with ease when they have the opportunity to look back at their life and put it into perspective. Through reminiscing, seniors can experience greater self-confidence while finding meaning in their memories.
Reminiscence therapy today takes this therapeutic modality a step further by offering an interactive environment. Instead of simply discussing the past, our facility itself sparks memories and brings seniors back to a time when they were young.
In this reminiscent space, seniors tend to feel content, valued, at peace, and at home.
HOW IS REMINISCENCE THERAPY PERFORMED?
Reminiscence therapy uses pictures, videos, objects, or entire immersive environments to stimulate mental activity and evoke memories. At Town Square in Perry Hall, we've created themed storefronts that engage all five senses to inspire memories of the past.
Each of the 12 environments at our facility offers something different, whether it's the aroma of dishes our members remember eating as a teenager or photographs and films that bring them back to the 1950s and '60s.
Our reminiscence therapy services in Maryland also include other therapeutic activities for seniors, including art therapy and physical fitness programs.
WHAT ARE THE BENEFITS OF REMINISCENCE THERAPY?
This type of memory therapy improves cognitive ability, self-confidence, and overall well-being. Even better, at our Baltimore County senior care facility, your loved one can reminisce the way they want.
Seniors might choose to talk about memories, helping them feel less alone, while also having the opportunity to socialize with others from their generation.
Additionally, those with dementia can simply be themselves, enjoying the moment in a place that might feel more familiar. People with dementia tend to recall their childhoods more easily than recent events, so being in a space that reminds them of the past can feel more comfortable.
Feeling at ease in a welcoming place where they can engage in everyday activities, like enjoying a meal at a diner straight out of the 1950s or watching a classic movie at an old-time movie theater, helps to reduce the stress, anxiousness, and frustration that can come with cognitive decline.
WHAT ARE THE REMINISCENCE ACTIVITIES OFFERED AT TOWN SQUARE PERRY HALL?
Our team of memory care experts and licensed nurses put together a new schedule of programs each day for our members to enjoy. And with activities offered throughout the day at 12 different storefronts, there's something for everyone.
Some of our activities include the following:
Watching classic films at Starlite Theater

Painting or drawing at the Art Studio

Browsing a period magazine at Town Square Library

Recalling memories of vintage cars while admiring our restored 1955 Chevy Belair
12 Types of Gentle Reminiscence Activities, at our Storefronts

:

When your loved one comes to our Perry Hall senior day care center, they can spend their time drawing, gardening, relaxing, reminiscing with friends, and more in our 12 storefronts. Each space offers specific types of reminiscence activities.
Indulge in a nostalgic meal
Sip on a milkshake with friends or have a conversation over coffee and pie at Town Square's classic diner. The décor, the music, and the food are just as they were in a mid-century diner, offering the perfect environment for reminiscing about the good old times.
Visit the cinema for a classic film
Nothing brings back memories of the past like watching the films and TV shows you used to enjoy. At Starlite Theater, our members get to watch movies, musicals, and shows from the golden age of Hollywood.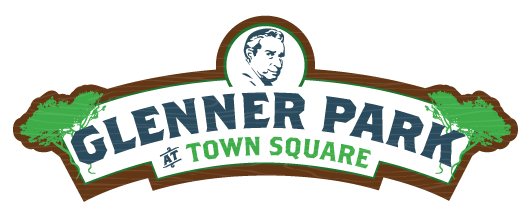 The place where memories are made
Join together in the park for songs, dance, and entertaining events that will make you feel like you're young again. This is also where you can relax on a cozy bench with a friend to share your story.
Jog your memory with exercise
Town Square even has its own health club for seniors. It comes with advanced equipment, spaces for group exercise, and more – but with the look and feel of  mid-century America.
Evoke memories with art
Inspire new ideas and learn new skills at the Art Studio. Members can enjoy painting, drawing, coloring, and other mediums in a studio-like atmosphere! Art helps to exercise the brain while also easing stress and worry.
Visit the past with books
At the Town Square Library, you can immerse yourself in a good book or sift through our wide selection of period magazines. The pictures and stories help to bring back old memories.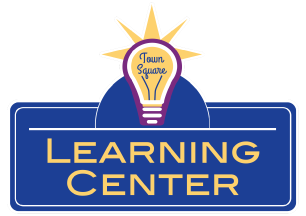 Reminiscence activities to keep the mind active
The Learning Center at Town Square Perry Hall uses games, puzzles, and other activities to exercise the cognitive faculties and share knowledge together.
Read the news from an earlier era
Remember when reading the paper was how we learned about the world? At Phil's Newsstand, you can browse through a newspaper or magazine from the past and gain perspective by looking back on the events of a much different time..
Join a game and have a ball!
Play cards, shoot some pool, or pull out one of the classic board games at the Town Square Recreation Center. With high-quality vintage table games and a visually stimulating environment, you can spend hours with friends old and new.
Get cozy in a classic mid-century living room
With nostalgic music, classic TV shows, and a period-styled living room with cozy furniture, our members have a place to relax and unwind in the Little Blue House.
Enjoy some garden therapy
At Dottie's Garden Shop, seniors can learn how to garden or enjoy arranging flowers and tending plants on their own. There are also colorful garden books and vibrant flowers to delight the senses.
The home of the vintage car
At Chumley's Garage, our members can appreciate an amazingly restored vintage car and reminisce about Sunday drives, classic Cadillacs, T-Birds, and Corvettes, and everything that made the automobiles of the middle of the 20th century so fantastic.
Experience the Joy of Reminiscence at Town Square Perry Hall
Come take a walk down memory lane at Town Hall in Perry Hall, MD. We'd love to welcome you and your loved ones to join us at our immersive adult day care facility where you can explore our storefronts, reminisce about the past, and be a part of our community. Contact us today to schedule a tour or if you have any questions, and our expert, compassionate staff will get right back to you. We're confident that Town Square could be ideal for you and your loved ones!