A NEW APPROACH TO ADULT DAY CARE SERVICES IN MD
At Town Square Perry Hall, we're reimagining what's possible for adult day care in Maryland, offering a unique range of programming and care services that you won't find anywhere else in our region.
Town Square offers an immersive experience, transporting our members back to the 1950s, with 12 themed activity rooms (called "storefronts") throughout our spacious facility, each offering a unique schedule of programming, geared toward the enjoyment and benefit of our members.
Our services are based in research around reminiscence therapy, an approach to memory care first developed by George G. Glenner Alzheimer's Family Centers. Reminiscence therapy taps into a person's important formative memories to offer a series of mental and emotional benefits, including greater restfulness at night and increased overall happiness.
In addition, our staff can provide essential daily medical services, such as monitoring of health conditions and management of medications. And with a certified nurse on staff at all times, we're able to respond quickly in case of any emergency. This extra layer of support allows us to offer you a greater degree of comfort and peace of mind, knowing you and your loved one are in good hands throughout the day at Town Square Perry Hall.
In addition, our staff can provide essential daily medical services, such as monitoring of health conditions and management of medications. And with a certified nurse on staff at all times, we're able to respond quickly in case of any emergency. This extra layer of support allows us to offer you a greater degree of comfort and peace of mind, knowing you and your loved one are in good hands throughout the day at Town Square Perry Hall.
ABOUT OUR QUALITY CARE MODEL
Town Square Perry Hall is a comprehensive resource in adult day care and senior enrichment, with a well-trained and highly qualified staff, including on-site medical professionals available at all times, experienced personnel in every room, and a strong staff-to-member ratio.
As we specialize in memory care, every member of our staff is trained in the most therapeutic and beneficial ways to interact with seniors who have memory loss or dementia.
We can also assist in a wide range of ongoing medical needs, including monitoring health conditions and managing medication, and our team has the credentials needed to respond in case of any emergency.
Programs, Events, and Activities
On this solid foundation of senior care, we operate a daily schedule of activities designed to create the greatest possible benefit for all members of our community.
When our members first join the community at Town Square Perry Hall, we provide a free assessment of individual needs, including those related to physical ability, memory loss, and more. That way, we can ensure all programming is delivered in a way that is most beneficial and appropriate to their needs and interests.
Programming is scheduled throughout the day at our twelve storefronts, each of which provides a unique, engaging array of events and activities. For example, you can learn something new at our Learning Center, relax and read a vintage newspaper at Phil's News Stand, grab a nostalgic meal at Rosie's Diner, see a classic film at the Starlite Theater, and much more.
You can spend a full day at Town Square Perry Hall, up to five days per week (Monday–Friday). Our services can often be covered by private pay, Medicaid, long-term care insurance, or in some cases through Veterans' Assistance.
Coordinated Care
In addition to Town Square's own offerings of care and programming, we can also provide a space for you or your loved one to coordinate care with another practitioner. Simply arrange to meet with them at our location, to receive services such as:
Audiology
Physical & Occupational Therapy
Podiatry
Counseling and Support
Visiting Physician or Nurse Practitioner Medical Appointments
Memory Screenings
And more
THOUGHTFUL ENGAGEMENT & REMINISCENCE ACTIVITIES
Town Square's programming is designed to be stimulating and fulfilling for seniors of all physical and cognitive ability levels. Our team's training in memory care and knowledge of reminiscence therapy help us plan activities that are meaningful and enjoyable for all elderly individuals, especially those living with Alzheimer's Disease or other forms of dementia.
This innovative and effective field of senior care, first developed by George G. Glenner Alzheimer's Family Centers, is behind everything we do, including our storefronts and the overall classic 1950s design of our facility.
For seniors who experience memory loss, typical daily life can be a source of confusion and frustration. However, memories from our formative years stay strong as we age, even in most cases of dementia. Therefore, a senior's memories from their teens and twenties can be a refuge — a source of strength, comfort, and joy.
That's why, at Town Square Perry Hall, we use classic music, movies, games, photographs, and other media to evoke our member's most cherished memories. While these reminiscence activities are not a cure for dementia, they can help seniors experience less stress, more joy, and a better quality of life. A reduction in anxiety can even lead to secondary benefits like more restful sleep at night.
Every day, we're excited and motivated by the fact that, through our approach, we can make a meaningful difference in the lives of our members.
INDIVIDUALIZED CUSTODIAL CARE & PRIVATE DUTY CARE
Another benefit of the Town Square model is the flexibility and range of care options we can offer.
For example, you or your loved one may feel more peace of mind at Town Square with the assistance of a trained and certified team member. For those who want or need extra assistance, we can arrange to provide an individual caregiver.
Individual Assistance — If you need extra support, Town Square team members can give your loved one individual assistance throughout the day, including help with mobility, eating, toileting, medication reminders, and more.
Town Square was founded by the senior home care experts at Senior Helpers, a national provider that includes a licensed and accredited agency serving Baltimore County, Baltimore City, and Harford County. Through our relationship with Senior Helpers, we can also provide:
DISCOVER OUR STOREFRONTS!
When you walk into our center, probably the first thing you'll notice is our storefronts.
Each storefront is a themed activity space with its own unique offering of daily programming and events. Each one is part of Town Square's immersive 1950s experience and helps to create our therapeutic approach to reminiscing.
NOSTALGIC DINING
A classic diner atmosphere to enjoy your favorite snacks and meals, songs on the jukebox, and a conversation with a friend.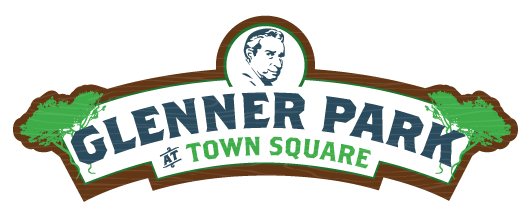 COMMUNITY GATHERING
The heart of our community, home to activities, events, and performances — and complete with benches where you can sit and relax.
CLASSIC THEATER AND CINEMA
A cinema where you can see movies, musicals, and TV shows from the golden age of Hollywood, as well as shows by local performers.
Art STUDIO
Learn a new hobby or get in touch with your creative side at this multi-functional space for drawing, painting, and more. Members' work is proudly displayed.
HEALTH CLUB
An open area with full technology capabilities, used for group exercise, performances and events, and large group activities.
LIBRARY
An ample selection of reading materials is available for members to relax with a good book or browse a period magazine.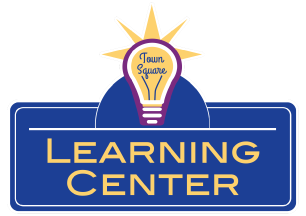 ACTIVE MINDS
A dynamic, multipurpose space with a classroom feel that inspires curiosity. Includes technology as well as games, puzzles, and reading materials.
pHIL'S NEWSSTAND
Pick up a newspaper or magazine from the 1950s and 1960s, or something more current, and head to a park bench to read and relax.
RECREATION CENTER
Pass the time by shooting pool and playing classic board games, vintage table games, cards, puzzles, and more—there's something for everyone!
Home Sweet Home
Designed to mimic a cozy family living room from the 1950s, members feel at home as they relax, watch a classic TV show, or listen to music.
DOTTIE'S GARDEN
A peaceful yet colorful space to indulge a gardening hobby or learn a new skill. Arrange flowers, tend to plants, or browse a variety of garden books.
VINTAGE CARS
The perfect spot for car buffs to gather around a real-life vintage car, browse car magazines, and talk all things automotive.
MORE INFORMATION ON OUR ADULT DAY CARE SERVICES
To make it easy for you to get to know Town Square, we can give you and your family a free tour any time during our regular hours.
Just contact us any time to arrange your free tour. We're excited to introduce you to everything Town Square has to offer.
Pet Therapy
Entertainment by local vendors
Transportation to and from Town Square, available through a trusted partner
Approved Adult Medical Day provider for the Baltimore County Department of Aging and the VA
Our Team
The team behind Town Square has decades of experience, along with degrees, certifications, and other credentials related to senior care and adult day care programming.
In addition, we have a licensed nurse on site at all times, and our staff members are trained and experienced in taking care of seniors with Alzheimer's and dementia.
This solid foundation of experience allows us to provide you and your family with the highest level of safe, considerate, and quality senior care every day.
Private Events After Hours
Host your next event at Town Square Perry Hall. Our facility is available to rent for private event hosting, outside of our normal operating hours. It's an exciting venue, full of conversion starters, and plenty of unique spaces to utilize.
Private events often include (but aren't limited to):
Anniversary parties
Bridal and baby showers
Weddings
Crafting classes or gatherings
Holiday events
Fundraisers
Book clubs
Graduation parties
Sweet sixteen parties
Car club meetings
Family reunions
Company holiday parties
Bingo
Team building events
Milestone birthdays
Concerts and performances
And much more
DISCOVER A NEW TYPE OF ADULT DAY CARE IN MARYLAND
Here, you'll discover an enriching experience that can't be found anywhere else in Maryland.
With our offering of specialized local activities and events for seniors, our focus is on immersive reminiscence, and our excellent level of care — Town Square Perry Hall offers a place where members of Maryland's senior community can stimulate their minds and invigorate their spirits.
Our home may look like the 1950s, but it's a step toward the future of adult day care.