See Our Engaging Senior Day Programs
How Our Programming Works
Town Square's model of running activities for our members sets our senior day programs apart from the rest. In keeping with our immersive approach, replicating the ideal 1950s small town, our activities at each of our locations take place at many themed areas, called storefronts.
Every Town Square storefront is unique and represents a particular gathering place that was important to midcentury public life. Our program staff offers our members activities of a different category at each storefront, allowing for a varied and stimulating day that appeals to all kinds of interests and desires.
The storefronts at our locations, each providing stimulating activities for seniors, may include: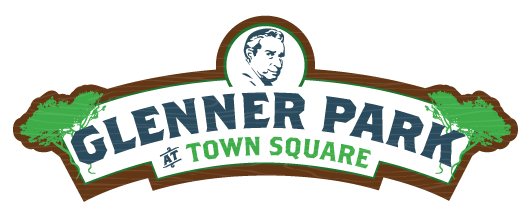 Glenner Park
The heart of every Town Square location is this lush area, named for George G. Glenner, the originator of reminiscence therapy. While this space is often used for relaxation and luxury conversation, we also often hold large group gatherings and performances here.
Rosie's Diner
Our members flock to our Diner storefronts for delicious, healthy meals and snacks together, plus rocking tunes from the working jukebox.
City Hall
Functioning as a central staff office, City Hall is dedicated to the sacrifices of our veterans and is always open for our members and visitors to say hello to the people who run Town Square.
Garage
Displaying a beautifully restored, rare '50s automobile, the Garage storefront is the perfect place to "talk shop" about the legendary cars of the middle of the 20th century and memories of the golden era of the great American road trip.
Art Studio
We love for our members to express themselves creatively and learn new techniques at our Art Studio storefronts, where we also proudly display their artwork.
Craft Corner
Anyone can benefit from the experience of making something new with their own hands, and our members love to create during our guided Craft Corner classes.
Garden Shop
A beautiful selection of indoor plants is readily available at our Garden Shop storefronts for our green-thumbed members, plus events like flower arranging classes and classic books on gardening.
Health Club
Since it's important to stay fit at any age, the Health Club is an open space with user-friendly high-tech equipment for group and individual exercise.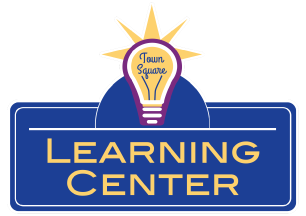 Learning Center
A good education lasts a lifetime! Our Learning Center storefronts may offer engaging classes, puzzles, VR technology that allow our members to explore the world from the comfort of Town Square, and more.
Library
The Town Square Library stocks an ample supply of great books for members looking to have a relaxing read within the Library space, at Glenner Park, or elsewhere.
Little Blue House
Featuring all the coziness of a 1950s living room, our Little Blue House storefronts feature classic TV, great '50s records, and other ways to make yourself at home.
Spinner's Music
Our members usually recall the hits of early rock 'n roll as some of the best things they shared with friends during their youth. Music & Memories is our group space for music appreciation, including spinning the top "platters", singalongs, music trivia, and more.
Newsstand
The Newsstand offers both the latest news and magazines as well as crisp archived copies of periodicals from the '50s and '60s.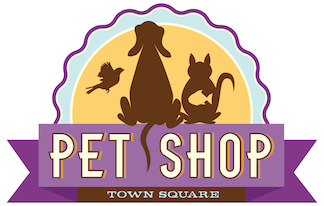 Pet Shop
The ultimate in relaxation, our Pet Shop storefronts are for those who want some quiet time for themselves and may offer extra soothing perks like aromatherapy and more.
Recreation Center
Vintage board and card games and a pool table for aficionados or those who just want to shoot the breeze with the billiard players attract our members to the Recreation Center day after day.
Salon
We love offering our members a fresh haircut, styling, manicure, and more at the friendly Guys & Dolls Salon – we always recommend booking an appointment in advance.
Theater
The Starlite Theater brings back the best of old Hollywood – classic films, TV, and musicals – plus serves as a space for local performers, our members' talent shows and dramatic productions, and more.
Tour Our Storefronts in Person
Every Town Square location offers free tours, plus regular events open to the public – we'd love to have you take a look around and see why our storefronts and services make our adult day programs a cut above the rest.  Find your nearest Town Square location, or contact us to learn more.